About
Human Fabric

is an independent non-profit organisation that aims to help textile and fashion producers in developing countries to make better trading conditions and promote social sustainability.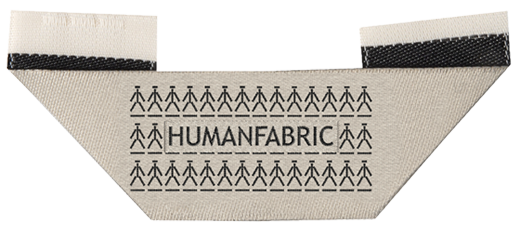 To set an example to business and the government of a fair commerce model of business based on partnership, people-centred values and sustainability.
Goals and Aims
Project
Write something about the project
What
What is this all about ?
The answer is very simple- it  is about fairness, social justice, and dignity.
We believe that words "Slavery", "Forced Labor" or  "Discrimination" should not be pronounced in the same sentence with "fashion".
For this reason, we took upon ourselves to promote and educate the engines of the fashion industry on those topics, and to help eradicate those ugly words from the industry´s reputation and lexicon.
Social responsibility:
Who
Who is behind the
Human Fabric

 project ? well.. the people who work for the industry – and

You

of course.

Who is already with us ?
We do this because we care .
We do this because we care .
The concept of social responsibility is a fairly recent one in the business world. Awareness about the social responsibility of business organizations is rapidly on the rise and firms are also accepting this concept. The textile industry is no exception. Textile producing and trading firms are also realizing their responsibility towards the society and the environment.
We promote :
Towards employees:
• By providing a competitive and challenging work environment to the employees.
• By having ethical recruitment, remuneration, promotion and other policies
• By providing opportunities to the employees to voice their opinion and complaints and have an effective policy for the solution of these complaints.
• Ensuring a safe working environment for the employees.
• Having fair policies for the solution of employee disputes.
Towards shareholders:
• By representing a fair picture of the company's financial position and profit/loss to the shareholders
• By paying them a fair rate of dividend
Towards the government:
• By providing the necessary information to the government as and when required
• By making payment of the due taxes and duties at the proper time
• By abiding by the laws and regulations of the area in which the firm operates.
• Contributing to the economy through exports.
Towards customers:
• By providing quality products to the customers at reasonable prices
• By undertaking constant research and development and coming up with innovative and more useful products from time to time
Towards investors:
• By giving the investors a true and fair picture of the financial condition of the business.
• By giving them due returns on the investment made by them.
Towards suppliers
• Making competitive payment to the suppliers for the products purchased from them.
• Maintaining a good relationship with the suppliers.
Towards society:
• Undertaking community development and area development programmes.
• Undertaking charity work for the underprivileged sections of the society.
• By creating job opportunities.
Towards environment:
• Ensuring the purchase of environment-friendly supplies.
• Ensuring a pollution-free process of production
• Having an efficient system for the disposal of waste
• Making the product and the process of production as environment-friendly as possible.
• Adopting eco-friendly packaging.
Where
How ?
The
 Human Fabric project

 is acting to promote the creation of a viable industry-wide framework for high quality business management
How do we operate?:
Education
in fields such as :
labour-management cooperation
productivity and quality up-grading
environment
human resources management
working conditions
occupational safety and health
for a sustainable development of the textile industry
Download our educational kit here.
You can subscribe to our monthly newsletter here.
Auditing
Also this one is a tough topic…
How to join us ? :
Application
joining us is easy, just fill the form HERE.
Certification
We have a certification process.
Do not worry, It is not Difficult nor expensive as other certification processes.
After all, our goal is not to make money, but to change the industry into a safe, dignified, and respectful area.
If you are interested in getting an Audit, or being Certified, Please fill THIS form.
Logo usage
When you JOIN us, you can use our logo.
However, you must know that there are three different logos that you can choose from:
1. Human Fabric Project Supporter
This Logo can be used by you when you become a member of the Human Fabric project.
You can put it on your website, you can use it on trims on your garments (like THIS) or you can use it in any promotional material that you like.
2. Human Fabric Project Member
This Logo can be used by you when you become a member of the Human Fabric project.
You can put it on your website, you can use it on trims on your garments (like THIS) or you can use it in any promotional material that you like.
3. Human Fabric Project Audited
This logo is licensed to our MEMBERS who have chosen to be audited and certified.
This means that our team has VERIFIED that they indeed comply with all out terms and conditions and that they are a respectful members of the Fashion and Textile industry.
This also means that you can safetly buy their products without doubts of being mean to others, or damaging the environment.