Summer Conf was founded in 1996 as a company dedicated for producing the highest quality garments, based on the vast experience of the Italian know-how and excellence.
Since it's foundation, the company has grown to become one of the best recognized sourcing company for the clothing and fashion industry, and is now counting multiple high-end brands as it's clients.
Starting from the technical development of the garment through the production and ending with the packaging and delivery, Summer Conf offers complete turn-key solutions and services for it's customers, providing support and assistance throughout the process.
Thanks to these qualities, Summer Conf can count today on a large number of loyal customers that see us not just as a sourcing company, but as a partner that can help them grow, develop and elevate their brand. Our mission is to provide personal value to our product, giving it a special essence.
Mission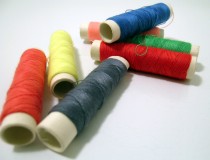 Provide Highest quality Product
Achieve Clientele individuality
Practice Focused Execution
Customer Understanding
stay in step with fashion trends